Available for:
. Android
(Only available for Android)
Why should you clone a record?
This is a very convenient way to create a record if you use Wallet manually without any bank connections and also if you want to keep your cash account updated.
1. Go to your "records" screen and find a record that you'd like to clone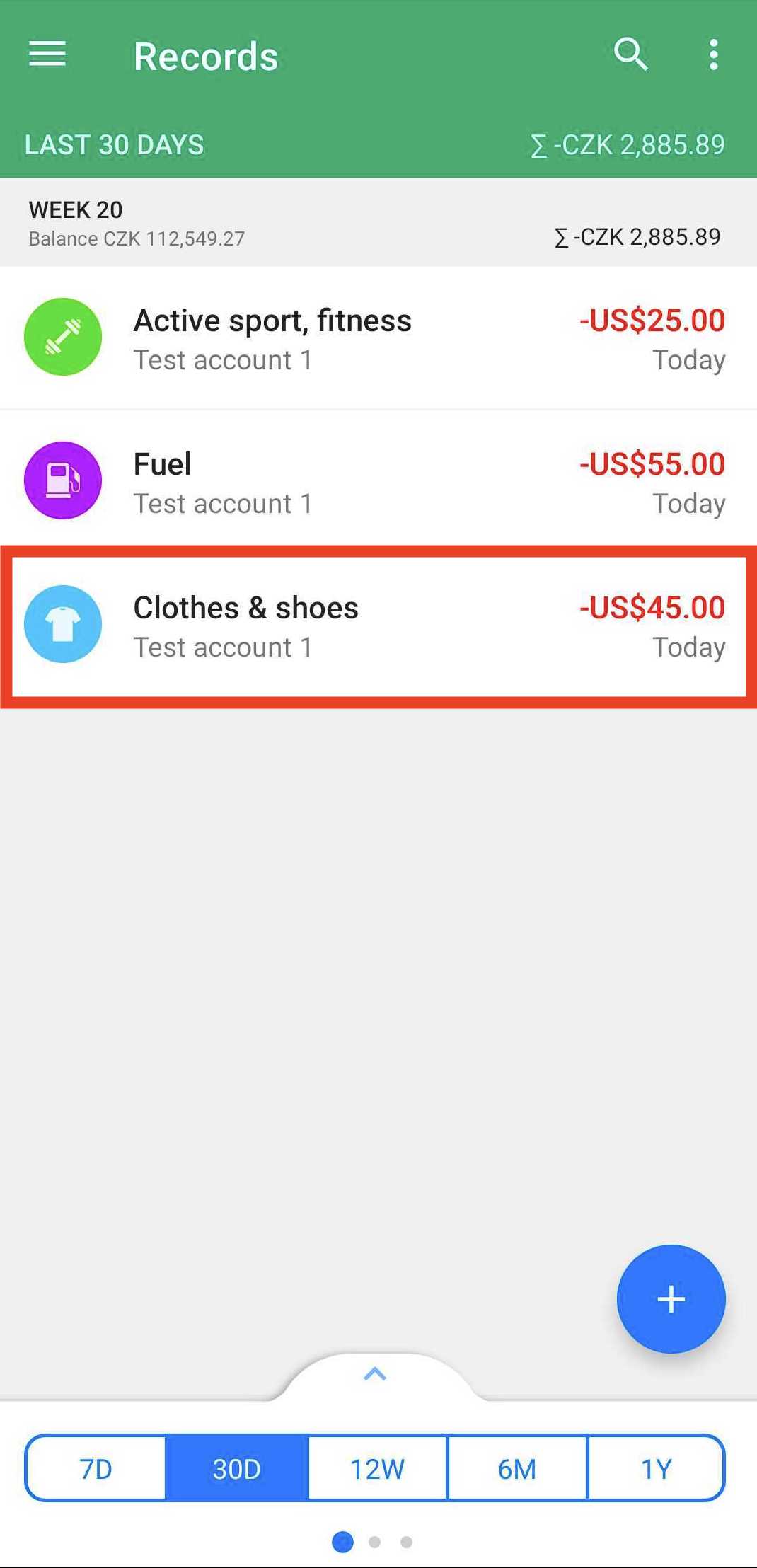 2. swipe left on this transaction to see the option "clone" and select this option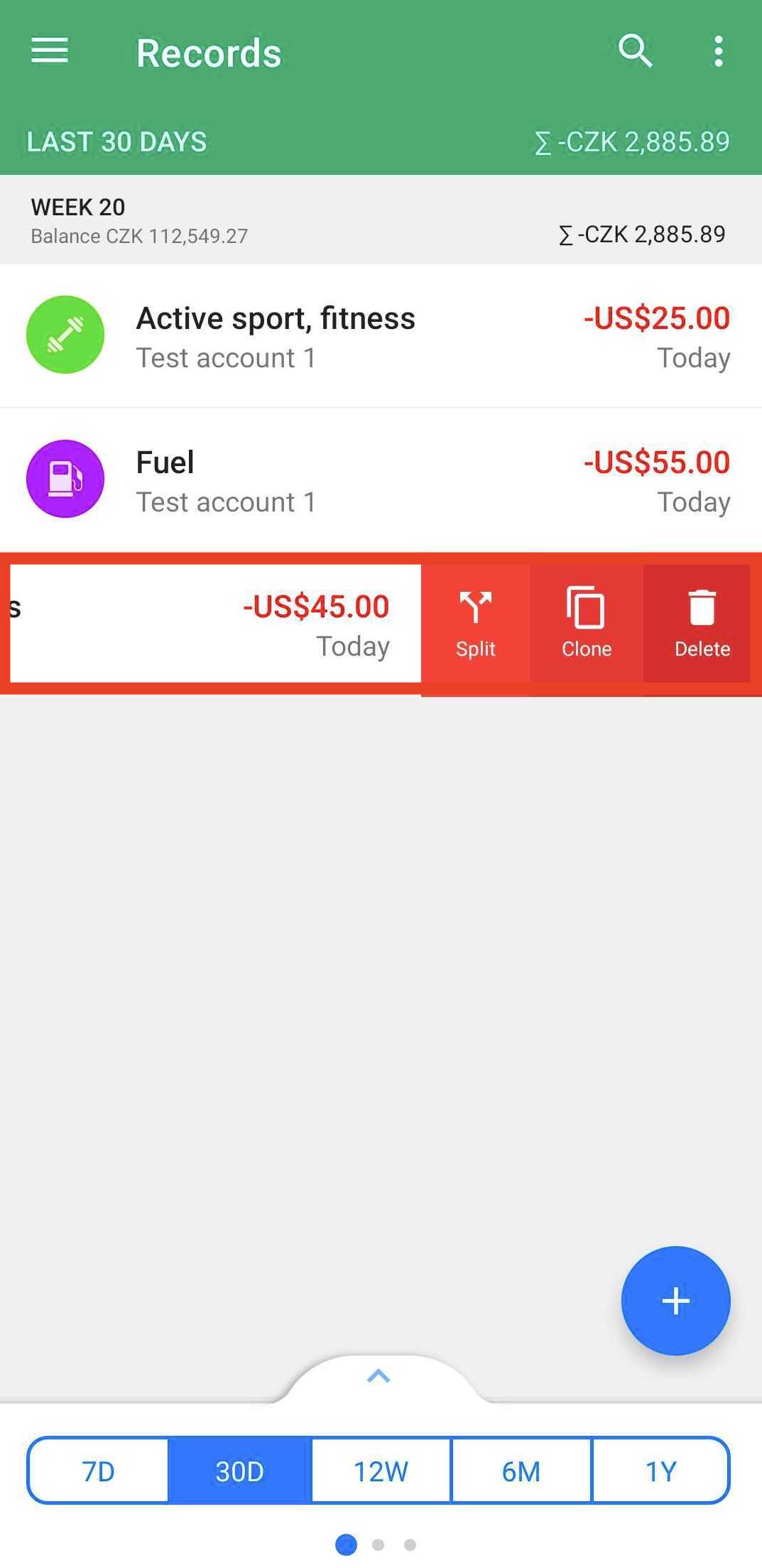 3. You can now either completely clone it as it is and save it or you can change a few of the options. You will also see the option on the right-hand side to swipe left again to bring you to the next screen to further change the record.