Available for:
. Android
How to create a transfer in Planned Payments
1. To create a planned payment of scheduled money transfers, you will have to go to ''Planned Payment'' in your app
2. once you have selected the + icon it will show you a list of ''Income'', ''Expense'' and ''Transfer'' - select transfer and then proceed to select which account to where and then which dates.
For the full process of how to create a Planned Payment, click Here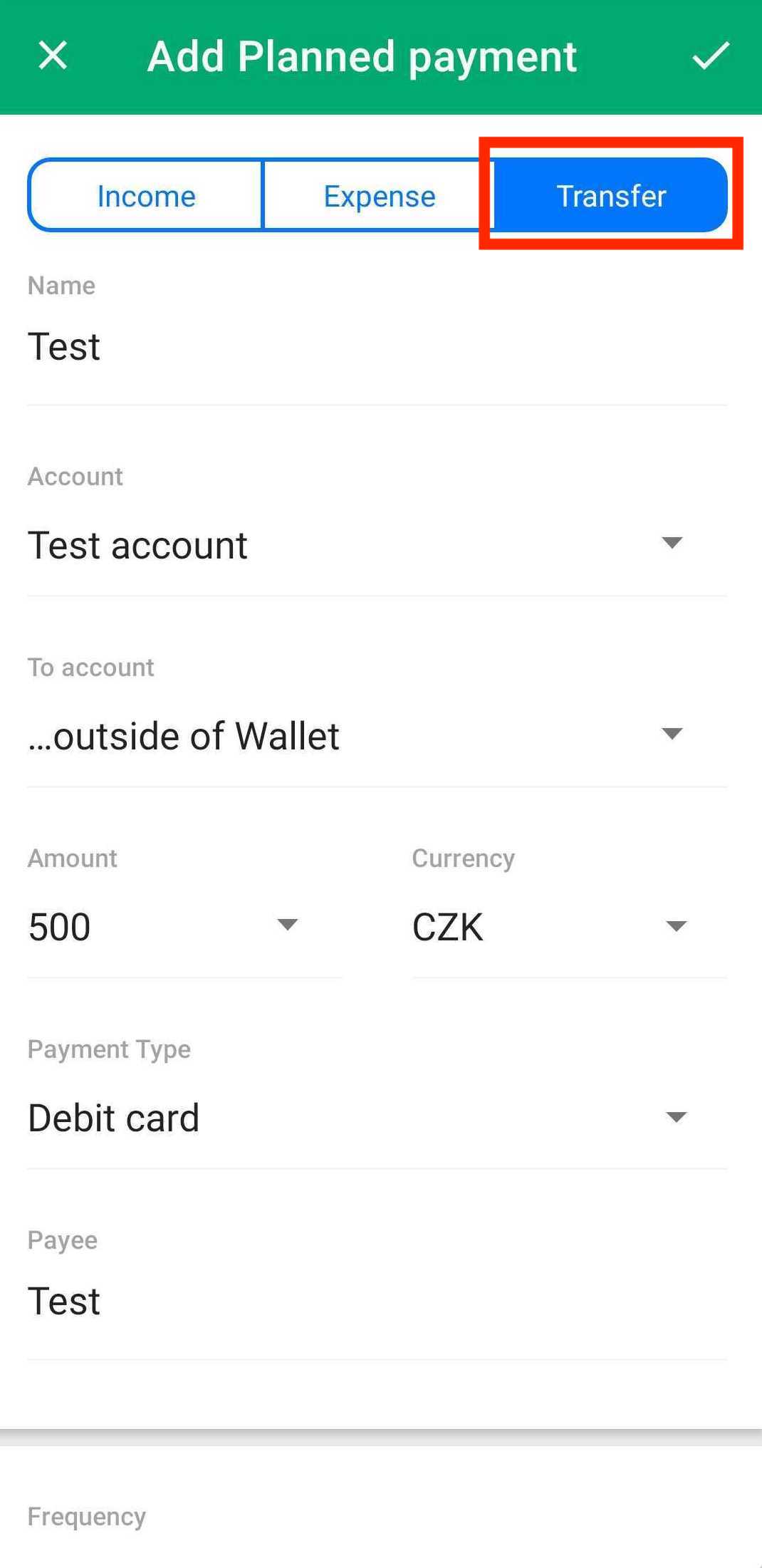 Note: Transfers in planned payments can only be made between accounts that are not connected to the bank (manually added records), or can be set as "...out of Wallet". Confirming the planned payment will create a new manual record and this cannot be done in the accounts connected to the bank. We also cannot match the planned payment in the wallet with a specific record from the bank.