Available for: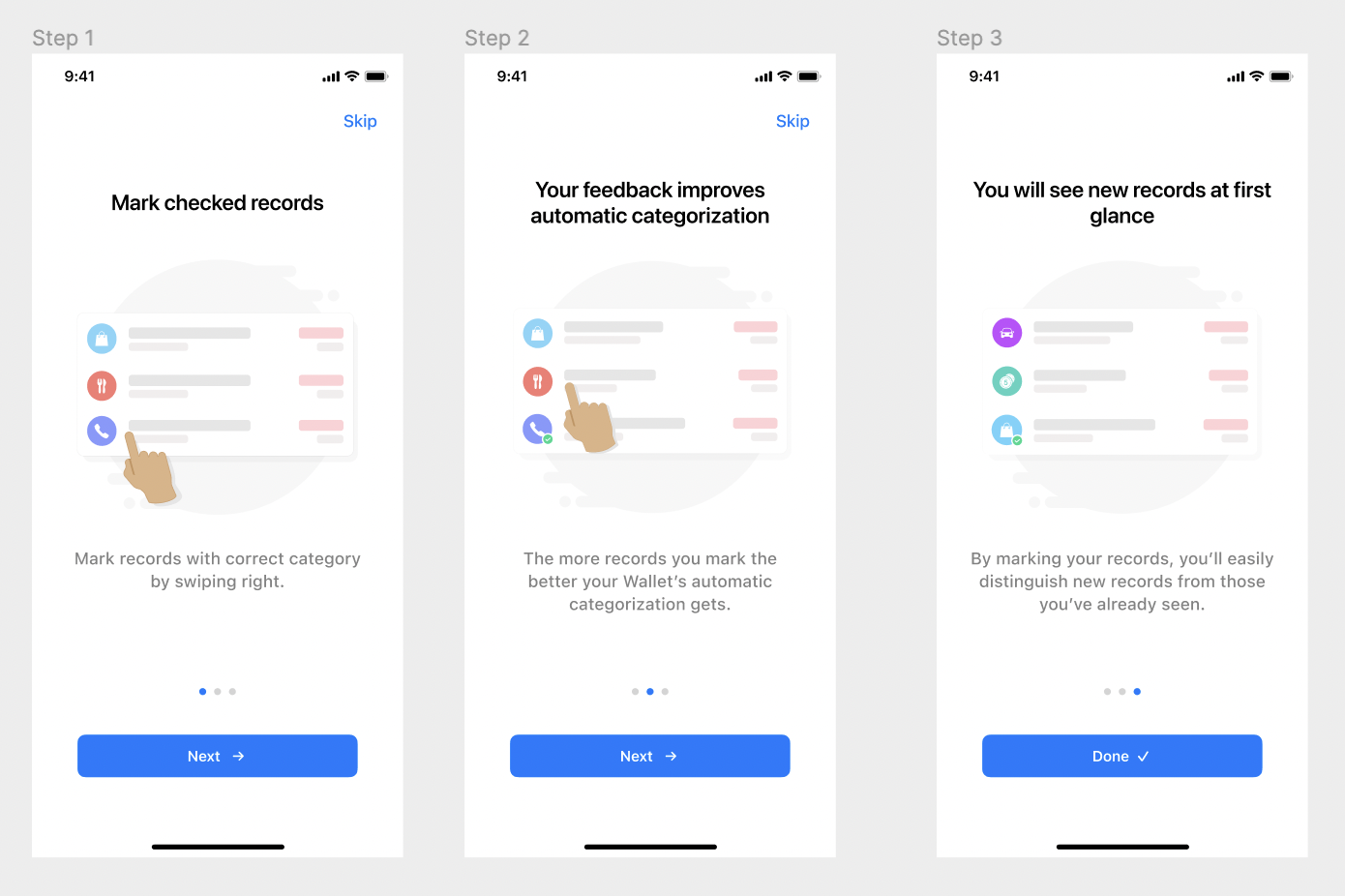 The function serves the user to distinguish records that he has already reviewed from newly arrived ones. This means that every time you enter the Wallet application, you just need to check the records
without
The goal of this function is to control your newly synced records by marking checked records with a checkmark icon. By marking your reviewed records, you'll easily distinguish which records need your attention from those you've already seen.
There are several ways a record is marked as "confirmed":
Edit record and save
Swipe (move your finger) to the right on the list of records
Because you have set an automatic rule to change the category, and the newly arriving record "passed" this rule and the category was therefore changed
Edit and save
1. Open your transaction record.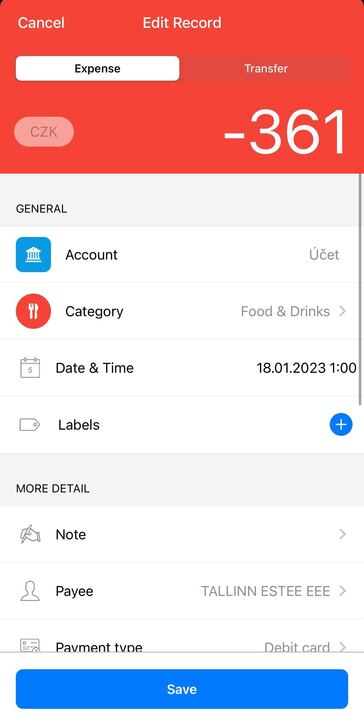 2. Open the record and create an automatic rule.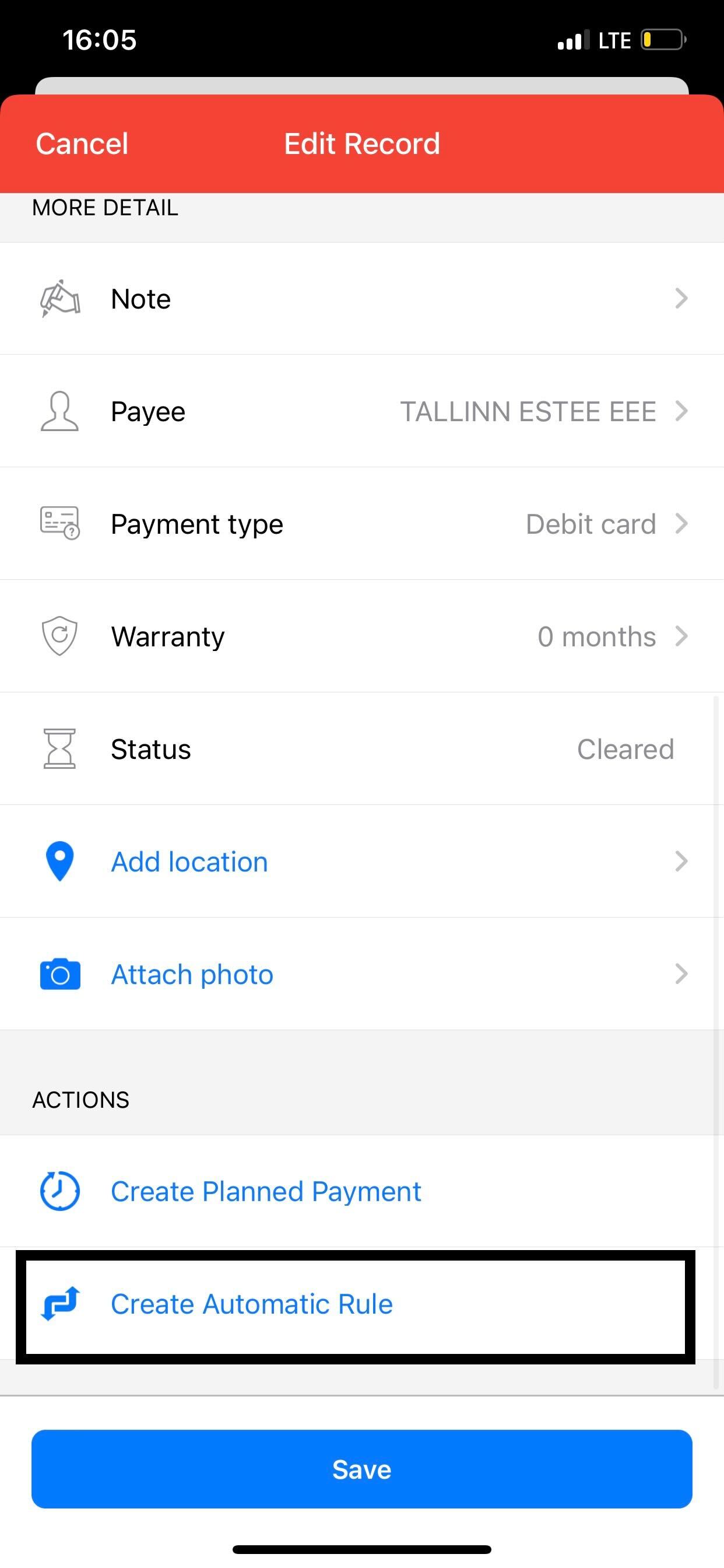 3. You can change the name and category in an already existing automatic rule or a new one.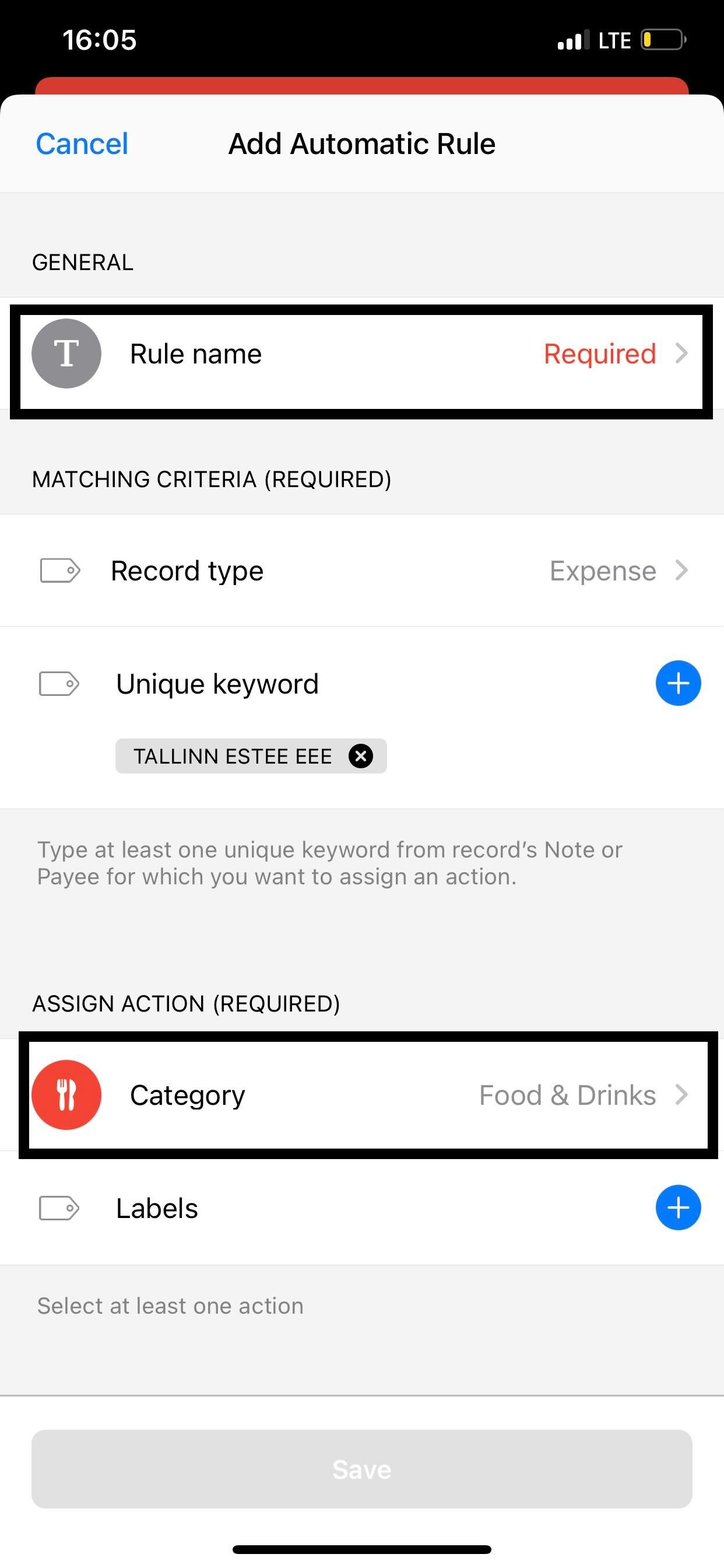 4. After changing the category and name (according to your needs), click on "Save"
5. After saving all changes, we see a green confirmation icon. Then click "Save" again.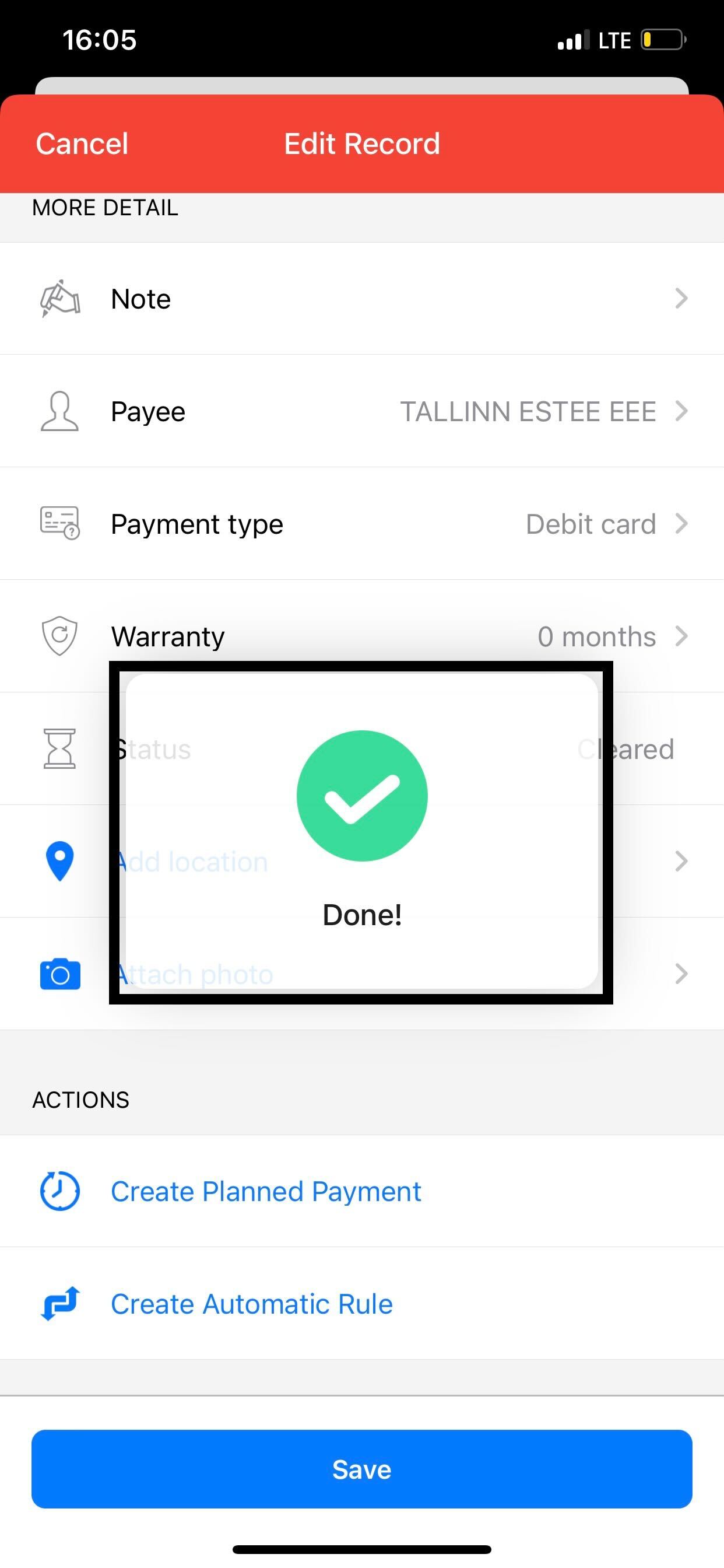 6. We see the confirmed record

Swipe the record to the right
1. In the list of records, swipe the checked record to the right. After releasing your finger or clicking on the checkmark icon you will have a green checkmark on your records category icon.

It will look like this:

2. If you want to remove the confirmation from the recording, just swipe to the right again after the recording

We would love to receive as much feedback as possible from you regarding the new feature.