Available for:
. Android (free, premium)
. iOS (free, premium)
How to setup warranties:
Android:
1. On your dashboard click on the three lines in the top left-hand corner
2. Select Warranties then the + (plus) symbol
3. Choose from 12 months or 24 months
4. Continue with your setup of the warranty on the transaction screen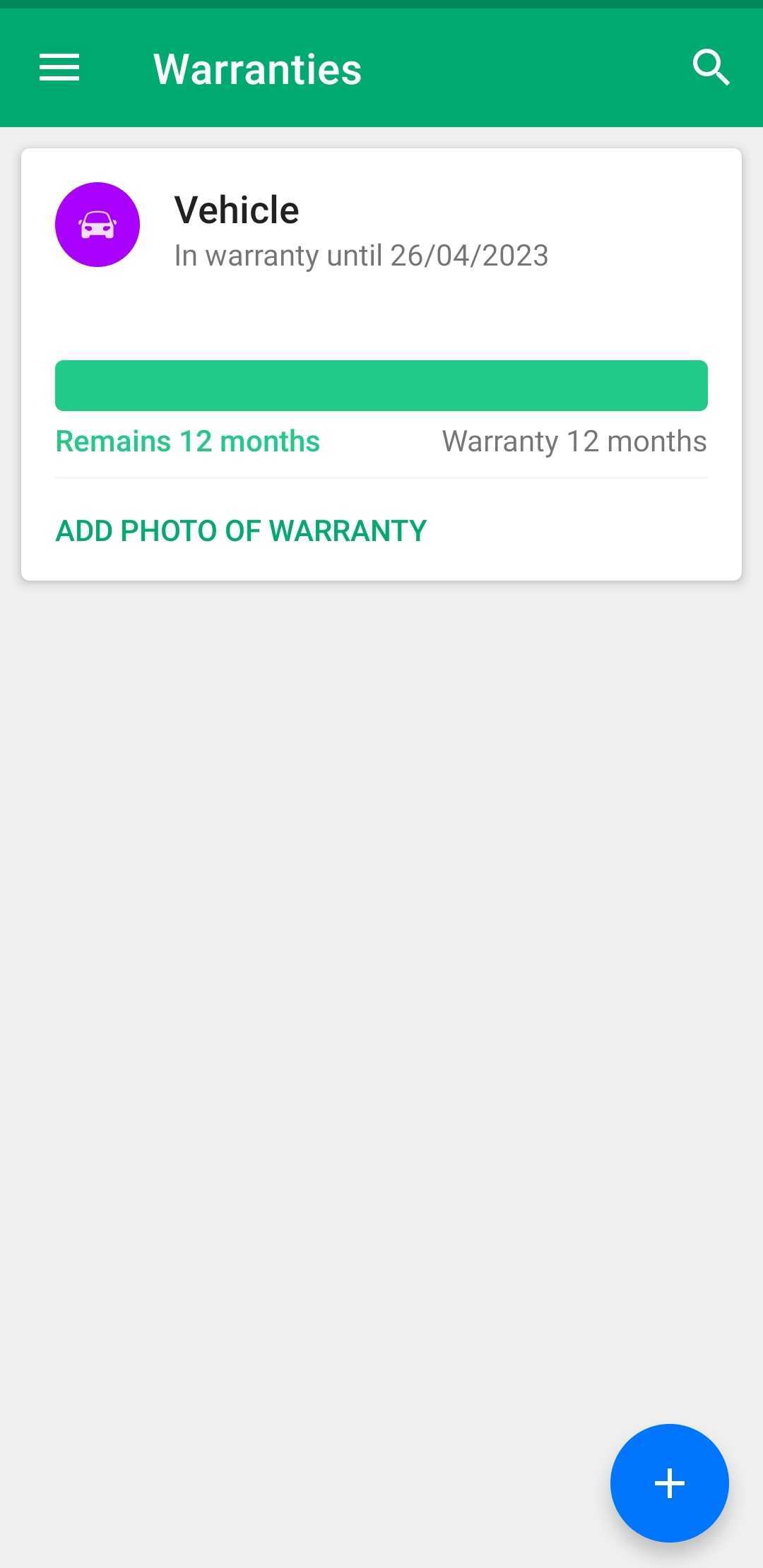 Note: You can also add a photo of the warranty.
iOS:
Note: iOS - Warranties are only visible in record detail
1. Select any record (screenshot)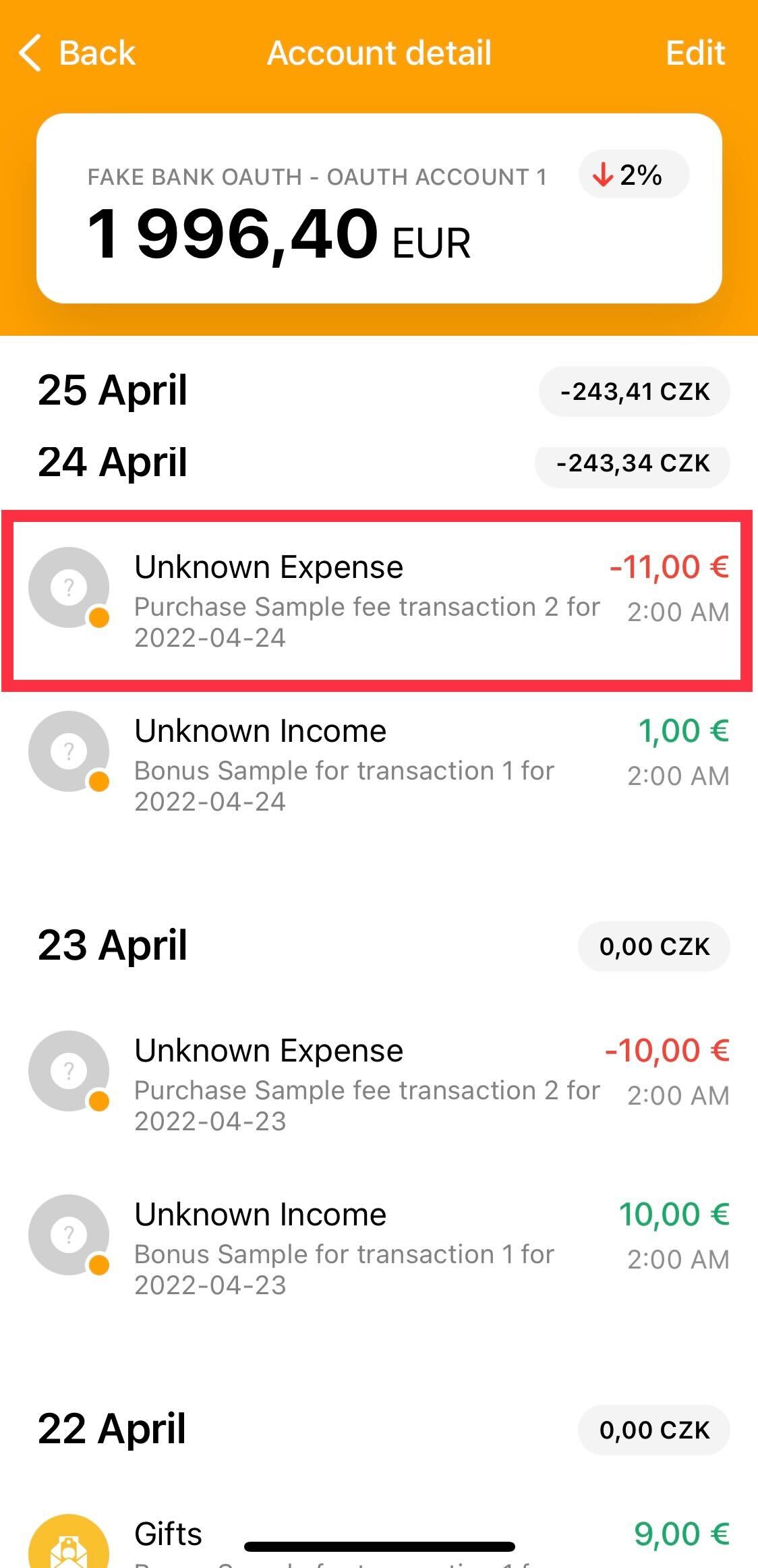 2. Scroll down and select "Warranty"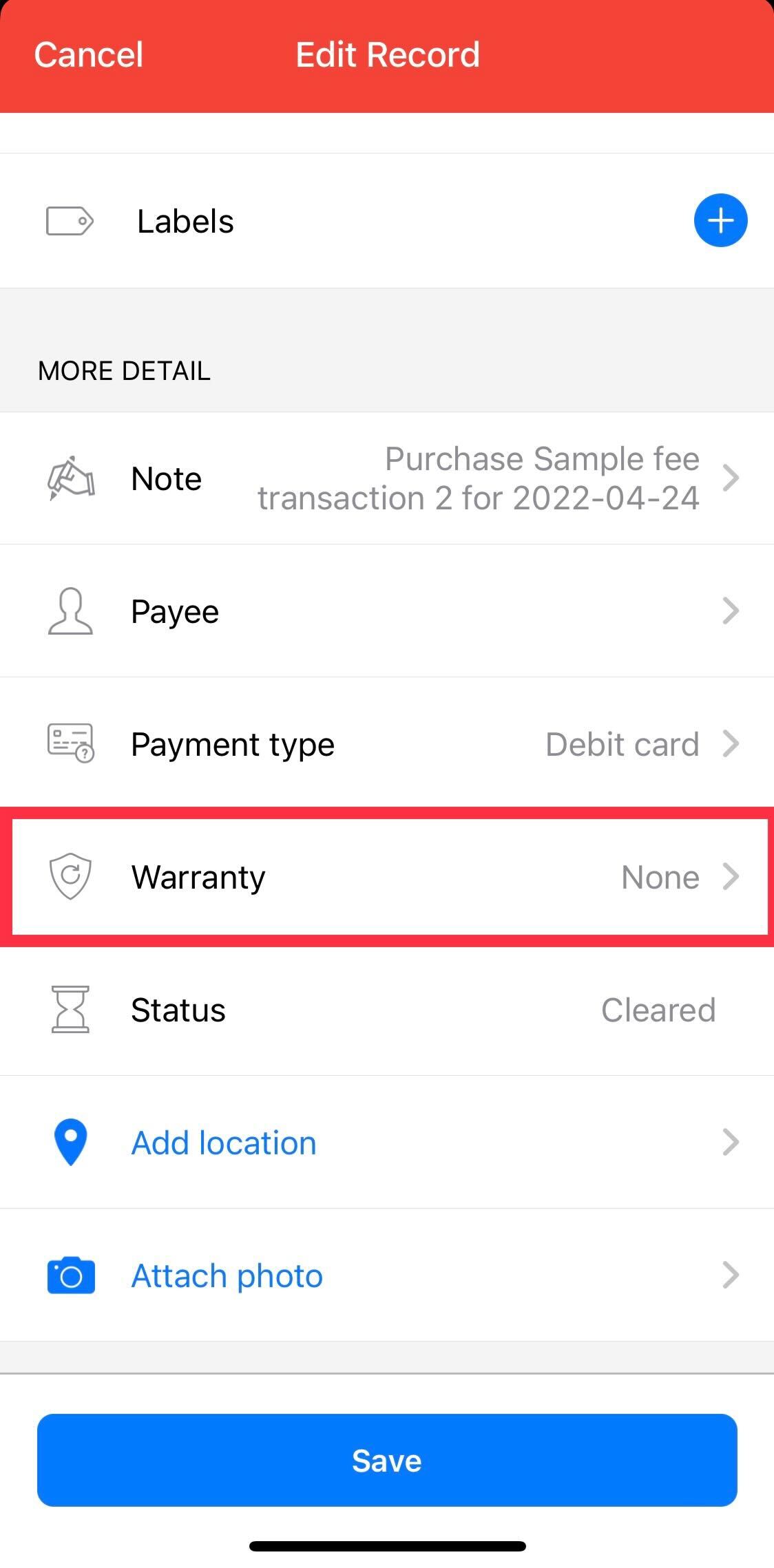 3. Choose how many months & save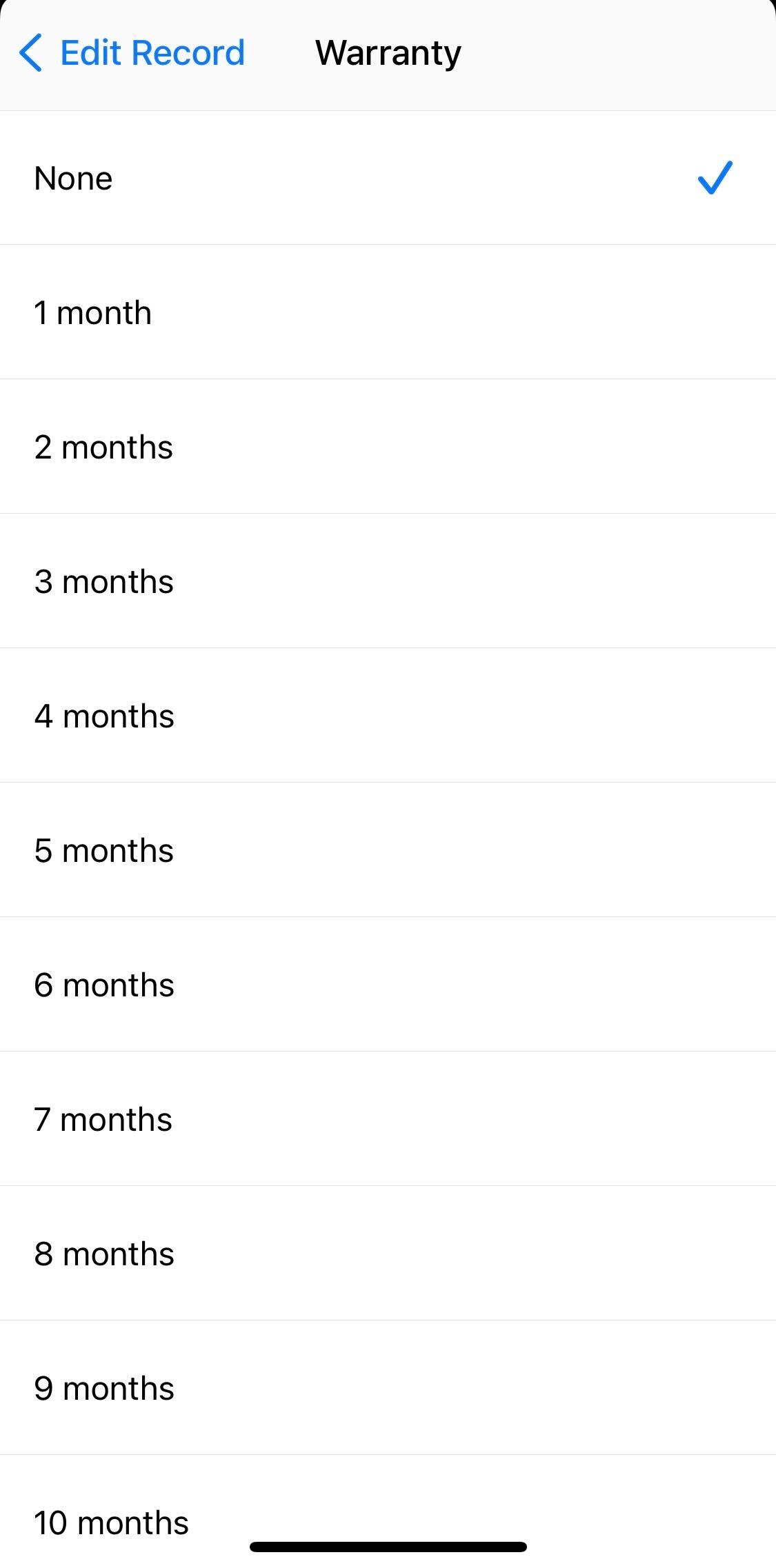 This feature helps keep and manage all of your warranties in one place.